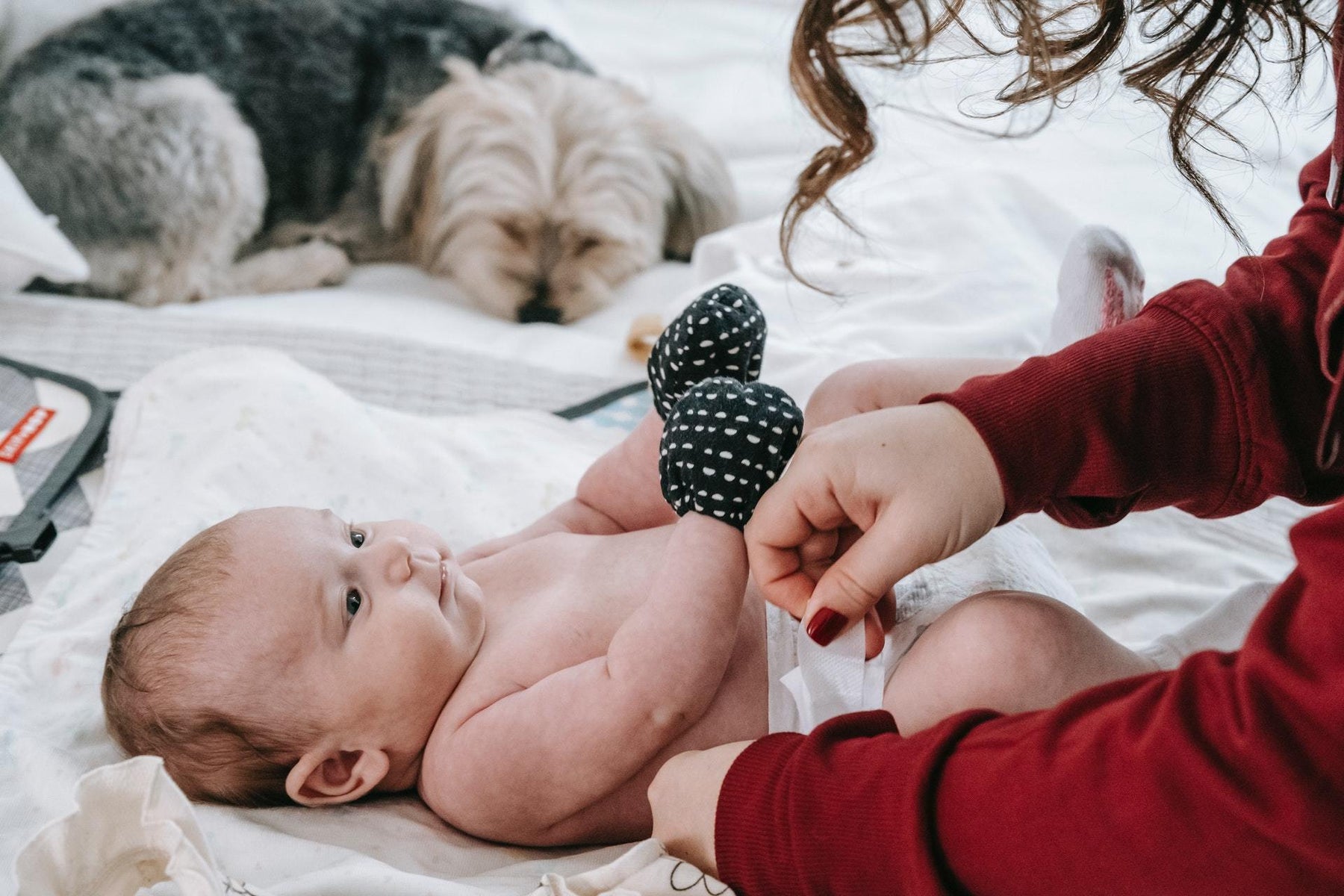 Our Top 4 - Diaper Backpacks
CALLING ALL NEW MOMS! This is a journal entry tailor-made for you. Poopy diapers are a fact of life right now. They're messy, smelly and, for some reason, that smell seems to stick around long after the diaper itself has gone to the trash. Don't worry, moms, you won't need them forever. Now though, you need all the help you can get. We've been there!
When you're out and about, running errands and bossing mom life with your little one, you can never be sure when it'll happen. Maybe there'll be some gas, maybe some tears, but you can be sure, all the same, that smell will arrive. That's when you need your diaper bag more than ever, so here's a few options we've got in the vault to keep you moving and help deal with stinky diapers!
This one's gorgeous. Available in black or blue, this stylish, contemporary backpack has all the space you need for diapers, talcum powder, wet wipes and anything else you could want while dealing with your baby's butt burrito. The bag is designed to fit comfortably onto any stroller and look fashionable while doing so. It's chic, it's waterproof (vital for a diaper bag) and made of stylish nylon, so you know its durable too.
Light, but also big, this one's perfect for longer trips. It's waterproof as well, so there's no need to worry about milk, pee or water spills with this backpack. Available in eight different color combos, it's a stylish one too, and can be matched to any outfit you want. If that wasn't enough, we know the diaper bag isn't always the easiest thing to carry around, so this one has three different, comfortable methods of transport. There are straps to carry it on your back, handles at the top for if you want it by your side and it comes with a handy clip to attach it to your stroller. There are no limits on the way you can carry, so there's nothing to hold you back!
This one's a bit special. With beautiful, plush, faux leather inside and out, it's incredibly stylish while also being very easy to clean – It's the best of both worlds! This is the perfect gift for a baby shower, a birthday, or if you just feel like treating yourself to something fancy! Being faux leather, it has excellent grip so don't worry about it sliding off your shoulders. It's also completely vegan-friendly!
Let's end on something a little different. This one's a two-in-one – diaper bag and crib! Yes, crib! This one of a kind diaper bag has all the room for the necessaries when your young one decides to make room for lunch, and room for nap time afterwards! The crib doubles as a changing mat so you're never caught short with a smelly diaper when you're on the go! This is one we just can't look past.
To all you moms out there, we love you and we hope one of these will be there to suit your needs when your little one decides to launch a torpedo. #MOMLIFE can be a busy one, but these will help you along the way, for sure!