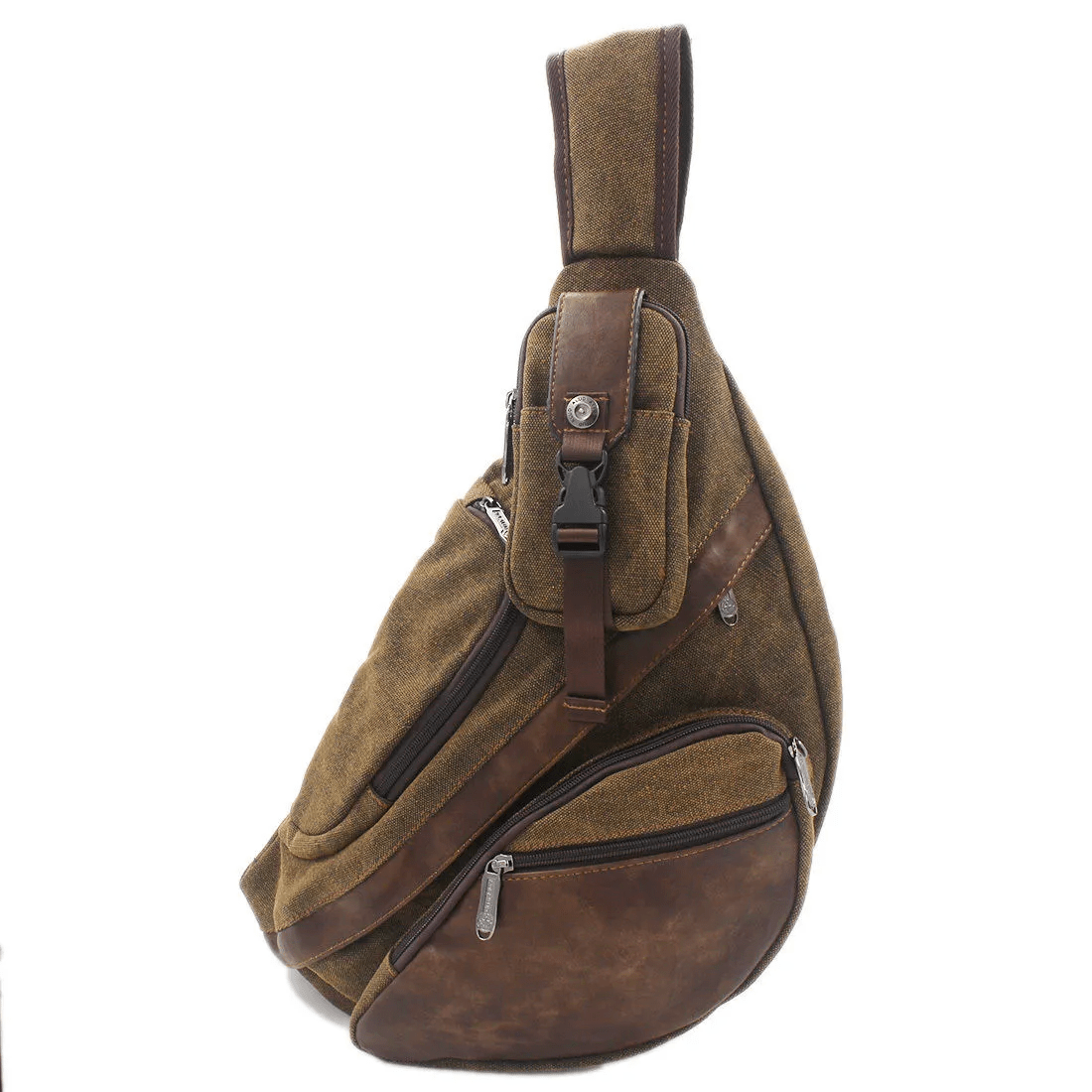 Coffee Canvas Crossbody Backpack
Elevate your everyday style with our Canvas Crossbody Bag in the rich and inviting Coffee color. This versatile bag seamlessly blends the rugged charm of canvas with the sophisticated touch of faux leather, making it the perfect accessory for any occasion.
Crafted with meticulous attention to detail, this crossbody bag offers a balance of durability and elegance. The canvas body exudes a rugged, outdoorsy feel, while the faux leather accents provide a touch of refinement. This combination of materials not only adds visual appeal but also ensures the bag's longevity.
Designed for practicality and style, the crossbody bag is the ideal companion for those on the move. Its compact yet spacious interior is perfect for carrying your daily essentials, whether you're heading to the office, running errands, or exploring the city. The adjustable shoulder strap allows for comfortable and convenient wear, keeping your hands free for whatever the day may bring.
The Coffee color adds warmth and character to your outfit, making it a versatile choice that pairs effortlessly with a wide range of styles. Whether you're dressing up for a special occasion or going for a casual, everyday look, this crossbody bag complements your ensemble with ease.
The blend of canvas and faux leather in the Coffee Crossbody Bag represents a fusion of fashion and functionality. It's a statement piece that combines the best of both worlds, promising not only an eye-catching accessory but also a reliable and durable companion for your daily adventures. Elevate your fashion game with this exquisite bag and make a lasting impression wherever you go.
Backpack details:
Main Material: Canvas
Lining Material: Polyester
Interior: Interior Zipper Pocket
Closure Type: zipper
Materials: Canvas with PU FauxLeather
Dimensions: 12CM x 15CM x 45CM
Shipping & Returns

Donations

Did you know 13 million kids in America won't have enough food to eat this weekend? More than a backpack is proud to support Blessings in a backpack. $1 from every backpack sold will go directly to this amazing charity and to help feed hungry American children. Learn more