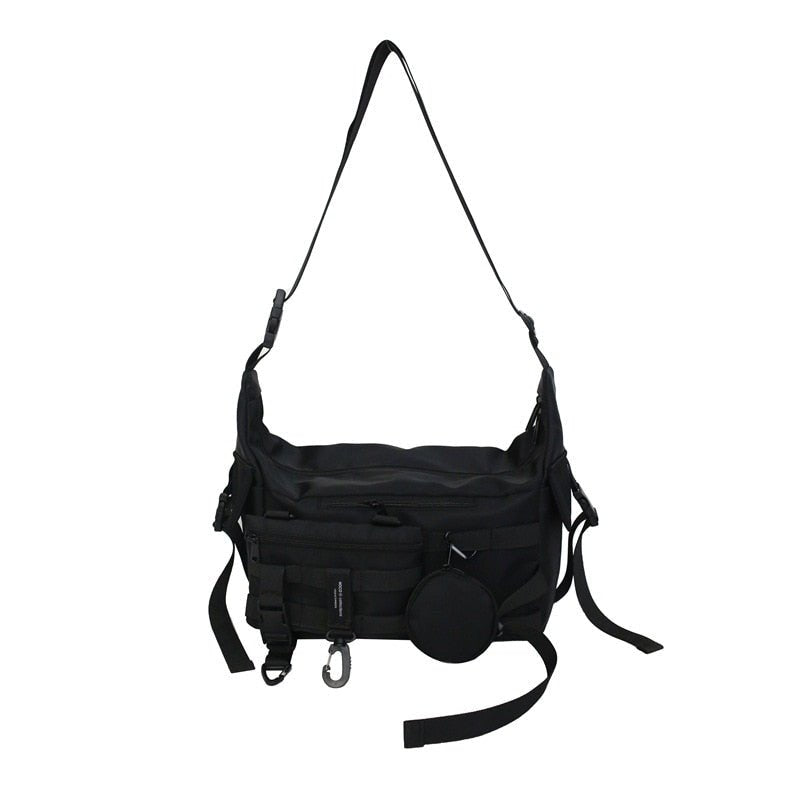 Korean Crossbody Messenger Bag
The Korean Crossbody Messenger Bag is the ultimate companion for students and professionals alike. With its sleek design and versatile functionality, this bag is the perfect blend of style and practicality.
Crafted with the modern individual in mind, this messenger bag is available in three sophisticated color options: Black, Green, and Gray. Whether you prefer a classic and professional look or want to add a pop of vibrant color to your daily ensemble, we have the perfect choice for you.
Designed to meet the needs of today's fast-paced lifestyle, this bag offers ample storage space to accommodate your essentials. 
Keep your belongings neat and easily accessible. Store your pens, smartphone, wallet, and other small items securely in the dedicated front  pockets, eliminating the hassle of rummaging through your bag.
Upgrade your daily commute or school experience with the Korean Crossbody Messenger Bag. Combining style, functionality, and durability, this bag is a must-have accessory for those who value both fashion and practicality. Choose your favorite color and experience the convenience and confidence this bag brings to your everyday life.
Bag details:
Dimensions:
56CM x 26CM x 16CM
22.04 x 10.23 x 6.29 Inches
Main Material: Nylon
Lining Material: Polyester
Shipping & Returns

Donations

Did you know 13 million kids in America won't have enough food to eat this weekend? More than a backpack is proud to support Blessings in a backpack. $1 from every backpack sold will go directly to this amazing charity and to help feed hungry American children. Learn more