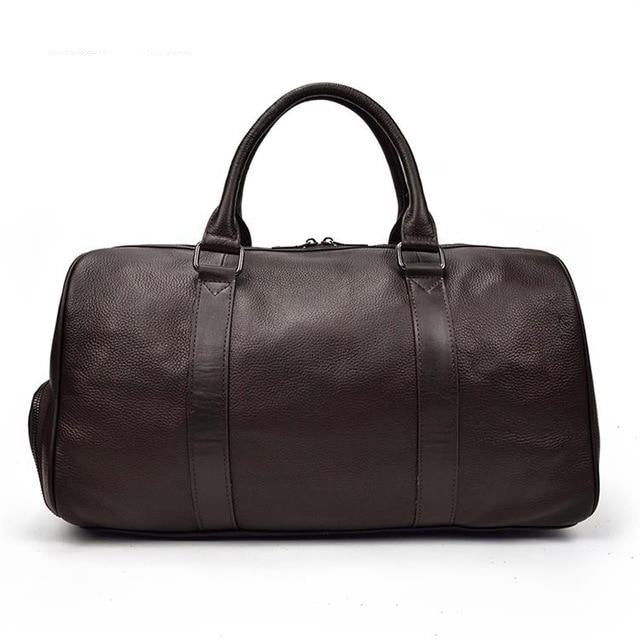 Genuine Leather Travel Bag
For the discerning and luxurious traveller, this weekend back cannot be touched in terms of classic style, luxury feel and build quality. It includes a shoulder strap for support during transport, two carry handles for manoeuvrability and a leather luggage tag ensuring that your bag isn't mixed up with anyone else's.
Made from natural cowskin, this bag has a timeless quality to it that ensures it never goes out of fashion. It also sports a handy shoe compartment, so you can separate potentially dirty shoes form the rest of your luggage, or hide important items from view.
It comes in either black or brown and in two different sizes, depending on your need. Whichever you select, rest assured that your belongings will be travelling in style whenever you go away.
Backpack Details:
Dimensions: 23cm x 45cm(55cm) x 25cm
Item Type: Travel Bags
Item Length: 45cm/55cm
Item Weight: 1.5kg
Material: Genuine Leather


Shipping & Returns

Donations

Did you know 13 million kids in America won't have enough food to eat this weekend? More than a backpack is proud to support Blessings in a backpack. $1 from every backpack sold will go directly to this amazing charity and to help feed hungry American children. Learn more